On track for my goal of 52 books in 52 weeks - reading book number 33 in the 33rd week! Hopefully I'll be able to keep it up through the Fall. This prompted me to share a second Reading List since I've read so many more wonderful books this summer - and a few that are already packed in my bag for our upcoming week in Chatham!
A Hundred Summers
by Beatriz Williams - I've been saving this book all summer to read on vacation, I cannot wait!!
Crime of Privilege
by Walter Walker - from Palm Beach to Cape Cod, this is a Kennedy-esq page turner!
The Yonahlossee Riding Camp for Girls
by Anton DiSclafani
The Last Summer of the Camperdowns
by Elizabeth Kelly - slow to start but once it got going I loved the story, especially the last page.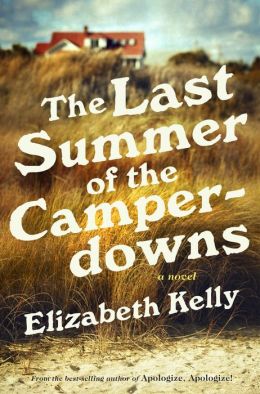 The Husband's Secret
by Liane Moriarty
The Silent Wife
by A.S.A. Harrison
Happy Reading!