I had the best birthday dinner at
Lolita
on Thursday night. My fiancée surprised me by having six of our friends meet us at the bar and I was so excited for everyone to try this great spot! They started off our meal with grapefruit granita topped with tequila (served over a bowl of dry ice), fresh chips with a trio of tasting salsas and plenty of margaritas. For starters we tried the crispy masa oysters (delicious!) and the tres ceviches which includes grouper in fresh lime juice, shrimp & scallops with tomatoes and avocado and ahi tuna in coconut milk (all were great!). Some of our favorite entrees included lobster enchiladas for three of us (my favorite dish there), blackened grouper tacos, and carne asada. And for desert - cotton candy with candles! Everything was amazing and the atmosphere is great for celebrating. I'm looking forward to going this summer to enjoy their outdoor seating where they project black and white movies on the side of the restaurant. I'd definitely recommend this for a fun night out!
Lolita
230 Mill Street, Greenwich
203.813.3555
www.lolitamexican.com
Red Lulu
128 Washington Street, Norwalk
203.939.1600
www.redlulumexican.com
For my Boston friends it looks like they've opened a Lolita near you too!
Masa Oysters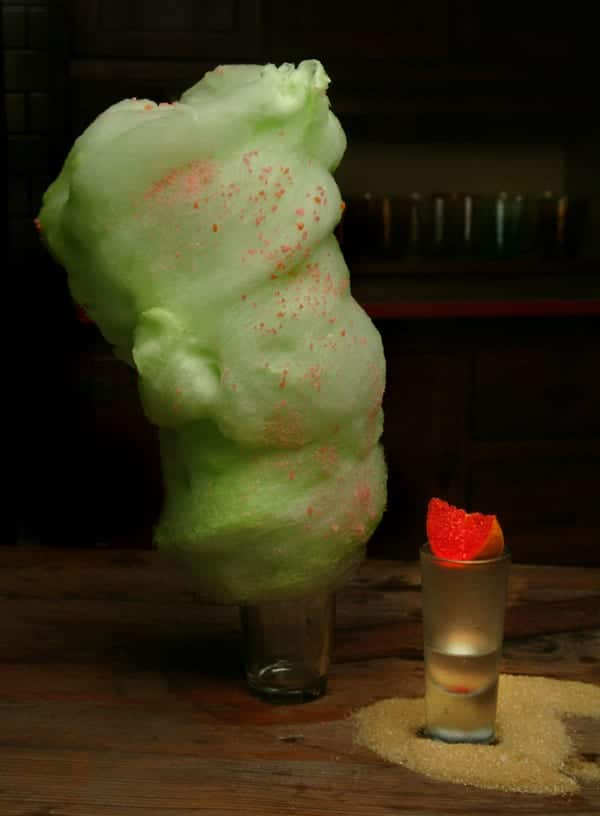 Cotton Candy Desert!